Catering may sound like a straightforward job but you could not be more wrong. Like most jobs, catering requires years of training and a lot of hard work that, let's be honest, never lessens. As with chefs, caterers face a large number of challenges and additionally they have areas such as accounting, customer relations and marketing to add to their problems as well as trying to concentrate on how good their food is.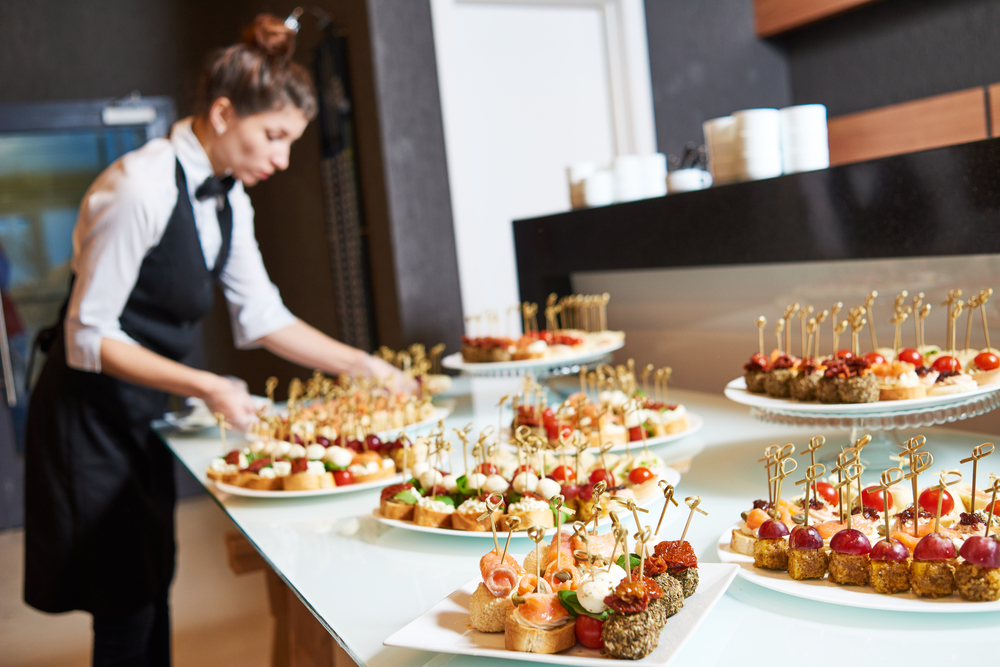 Firstly, to be a good caterer you need good food. It doesn't matter how well decorated the venue or if the service is done with a smile, if the food is bad then the customers will not return. In addition to making good food, a caterer needs to be able to adjust a menu to suit dietary requirements, alter how much food they make depending on the number of people and also be able to prepare, reheat if necessary and transport this quantity of food. All this needs to be done with food safety in mind following all laws for the country.
Customer service is also very important. It is imperative to have a good working relationship with all your clients. The food can be excellent but if the service is bad with servers being unpleasant or discourteous, then you will still lose business. Good communication and people skills are essential and will go a long way in garnering new customers.
Being flexible, motivated and creative are all necessary qualities in a caterer. As mentioned before, sometimes foods need to be adjusted for allergies or religious reasons as well as dietary ones. Being enthusiastic will rub off on workers making the whole team proactive and motivated which will help the work ethic of the team. Catering teams do work long hours so it is important that you can lead the team in this fashion to ensure continued good work and high quality.
Maintaining all these areas will definitely see an improvement in your business as word of mouth will help to spread your work. Don't forget to have financial plans in place though and a good marketing strategy to continue being able to promote yourself. Attention to all details is essential.